SUSAN AGLUKARK
Here is a brand new pic of Susan from the cover of her new CD "Unsung Heroes".

Susan 1999 and Susan 1992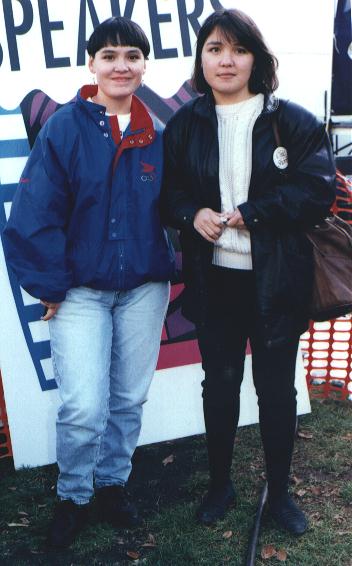 With her sister ( to the right) at the Dreamspeakers Festival '92 in Edmonton, Alberta, Canada.
@ Jaya Chauhan
Please do not copy or link to this page without permission!